Building Worcester's future together
As one of the oldest sports clubs in the county, Worcester Hockey Club is reaching out to the community for support in the build of Worcester International Hockey Centre. The Centre will offer hockey to players from juniors to seniors, and beginners to internationals. As well as a home for its members and supporters, the centre could be used for England and Commonwealth games, bringing in a wealth of visitors, and wider benefits to the city and region.
Initial preparatory work has commenced onsite and the club must continue to raise funds for completion - could you be a part of its history?
Buy a brick & breathe life into the centre
From October 2020, you will be able to buy a brick that will help contribute to the club's fundraising target and create a lasting legacy for all to see. By contributing to our appeal, you will clearly see your mark in stone in the finished building in a dedicated walkway or feature paved area.
Own a piece of the future
With eco-friendly resources and careful consideration to the surroundings in its design, your tributes will leave a permanent mark within the centre. Choose from 4 options to suit your donation ~ engravings etched with names, memorable dates or a unique message. It makes a perfect everlasting gift to honour someone special or a particular occasion. The walkway will be open to the public and pavers can be viewed at any time.

Raise the profile of your business!
A chance to display your company logo prominently in the feature area - establishing a permanent mark in the community. A great way to advertise your business - showing support in the city at a fraction of quarterly advertising costs... for endless promotion!
There are further sponsorship options such as naming changing rooms, placing a company logo on goals/dugouts, sponsorship pitch boards.
Please email bricks@worcesterhockey.co.uk for further details.

Brick donation options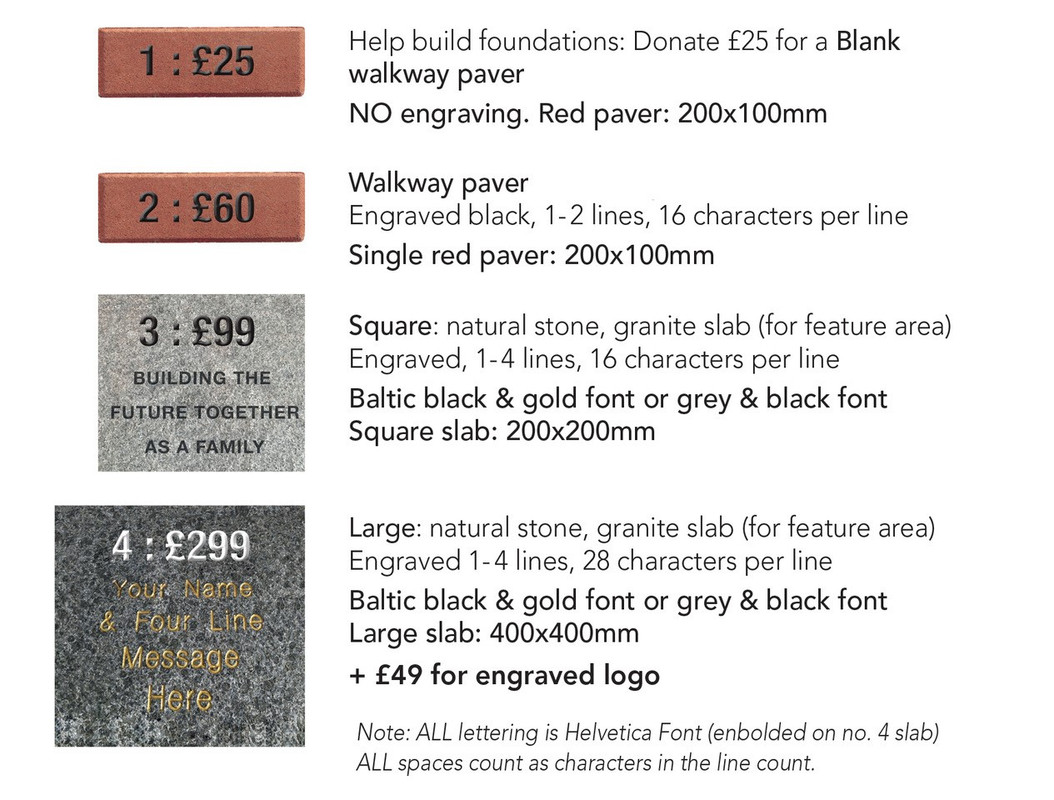 To buy a brick please click here:
https://worcester-hockey-club.sumup.link
to our dedicated order form & payment options site.
Once payment has been made you will receive a series of emails: Confirmation of Order, Confirmation of Payment and an Order Form with Gift Aid section. You must complete this order form with your message and return back to bricks@worcesterhockey.co.uk
Please check your spam folder for communication - any correspondence will be sent personally from the Buy-a-Brick team, thank you. Once you have emailed your completed order form back, your brick purchase can be processed and you will receive a certificate from the club acknowledging your support and donation.
When the centre nears completion in Autumn 2021, all donors will be invited to see the commemorative bricks and the centre. A day for Worcester Hockey Club to proudly show the community what this fundraiser has helped breathe life into.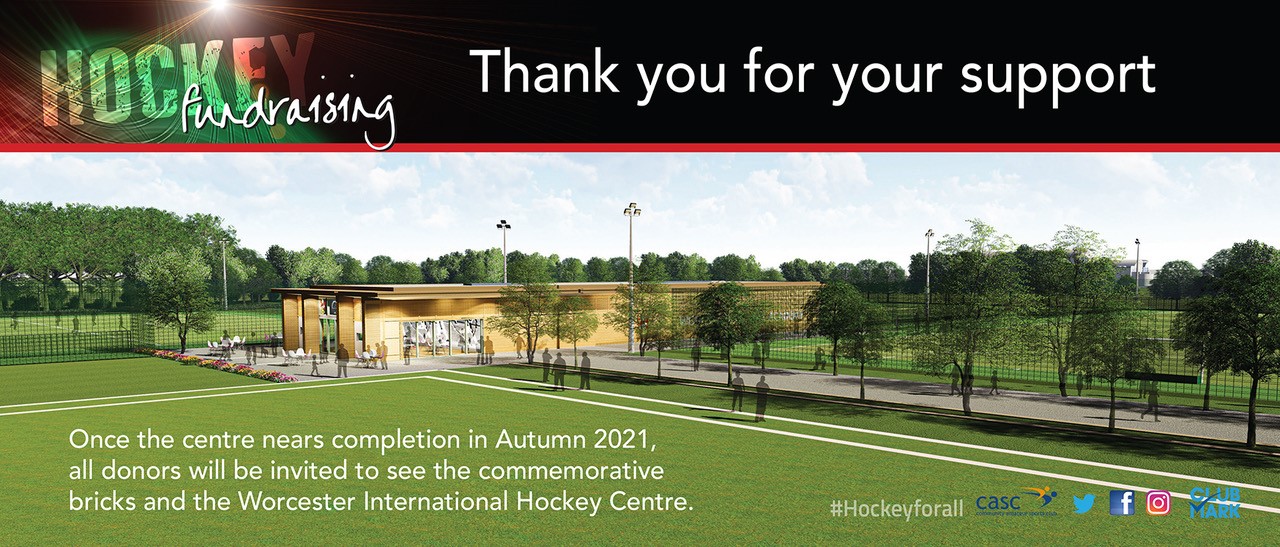 All donations and support to Worcester Hockey Club is greatly appreciated.
If you would like to make a one off donation with gift aid, you can visit http://www.justgiving.com/worcesterhockey